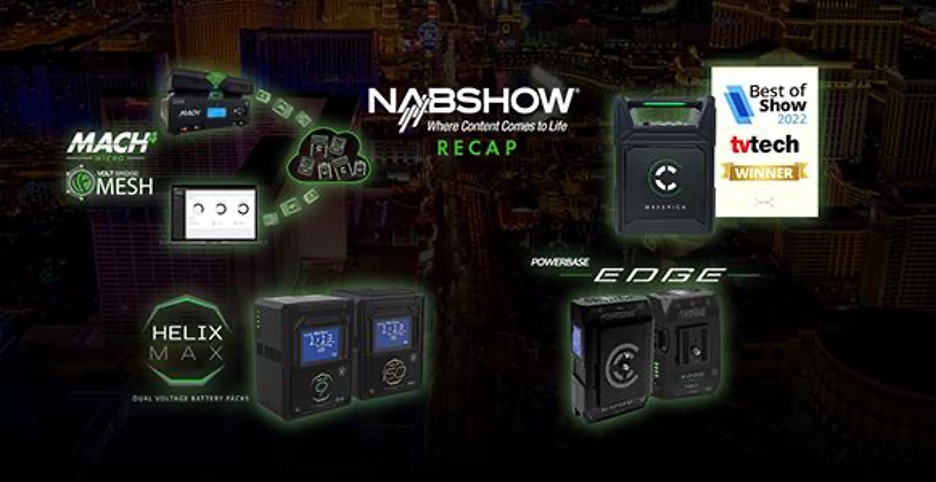 NAB Show 2022:  CORE SWX receives TV Tech "Best of Show" award for  their new Maverick Battery with VoltBridge Mesh, which the Company  released  along with  many other new products this year.
If you happened to miss the show this year, take a look at Core's recap  of NAB 2022 here.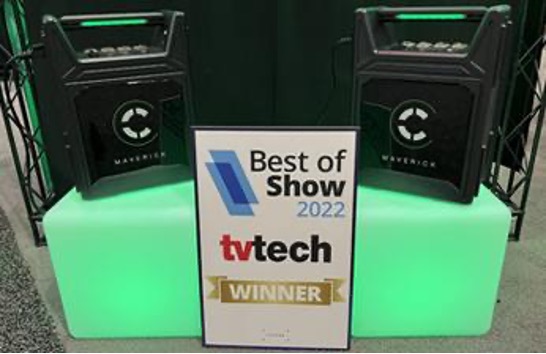 The King of all Block Batteries won TV Tech's Best of Show Award at NAB! The Maverick is the next generation, all-encompassing block battery system for cinema and lighting applications.
Built with premium Nickel Metal Hydride cells from Japan, this pack will sustain several thousand cycles of usage with minimal degradation and can sustain up to 20A draw on both 14v and 28v outputs simultaneously (40A total).
Plus it has an internal charger that can charge the pack back up in five hours.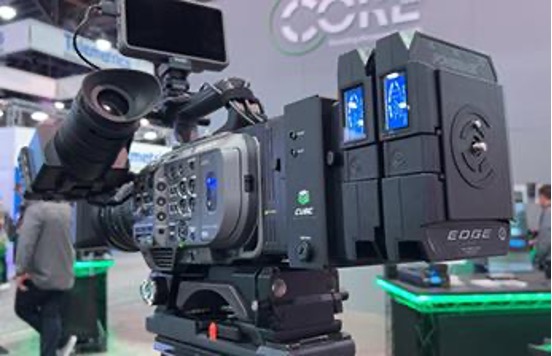 The most advanced Powerbase Edge of the series is now available! The PBE-LINK got an upgraded capacity of 70wh along with a few unique features.
The new  "linking" feature  allows you to link the batteries together for  even longer run times plus  hot-swap capabilities.
In addition, the PBE-LINK now has a stronger quick release plate, an updated runtime LCD screen, and a USB-C PD DC 5v-20v output to power devices with a USB-C or even charge the battery with this port by using a USB-C PD charger.